Agility Equipment Explained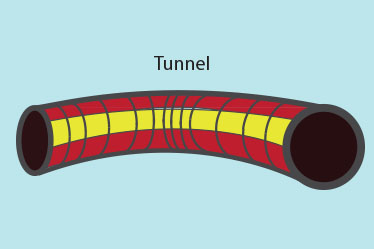 Tunnel obstacles are not meant to test your dog's speed or skill so much as their confidence, they have to work out how to exit it, and continue to do so without turning around to go back out through the entrance, all while they cannot see where they are going.
The intention of the tunnel in dog agility is to improve your dog's confidence and ability, their willingness to follow commands, even when they cannot directly see you.
These small, colourful fences are constructed of two bases, called stands or wings, with further horizontal poles supported by them, which can be adjusted to various different heights. Jumps are useful for building your pet's stamina and fitness, as well as increasing their musculature and flexibility as they progress. They also help your dogs to develop control and coordination on the fly, as the idea is that the dog leaps the fence without dislodging any of the poles!
Weaving poles involves a straight course of flexible poles spaced out at set distances for dogs to weave through. The ideas is that your dog uses the poles to weave back and forth through in one direction.
This type of agility work is designed to improve the dog's running speed, cornering skills and accuracy at high speeds, making your dog think about what they are doing while also maintaining a rapid pace as they weave in and out the poles.